I love Namecheap.
I hate their new design and user experience.
Namecheap redesigned their homepage in 2013, and I loved the changes. The website was more attractive, easier to use, and bolstered their image. They clearly had a professional working under their roof, and it was the nicest their website has ever looked. I rate their old design a 9.5 out of 10.
Here's Namecheap's website in 2013:
In January 2014, Namecheap redesigned their homepage and inner pages of their website, and the results are disastrous. The designer they hired has no user-experience knowledge, and the Namecheap executives decided that this "friendly" design is more important. I have a strong feeling their new user signups and sales have decreased since this has rolled out.
Now, again, I love Namecheap as a registrar, but here's what's concerning to me.
Namecheap is receiving a lot of negative feedback on the design, but they are mis-understanding this feedback as people unhappy with how parts of the site are still under construction, and not that the new design is actually terrible for user-experience, and is less attractive than the previous website. Hopefully they take this feedback seriously soon. I rate their new design a 4 out of 10.
Here's Namecheap's website in January 2014: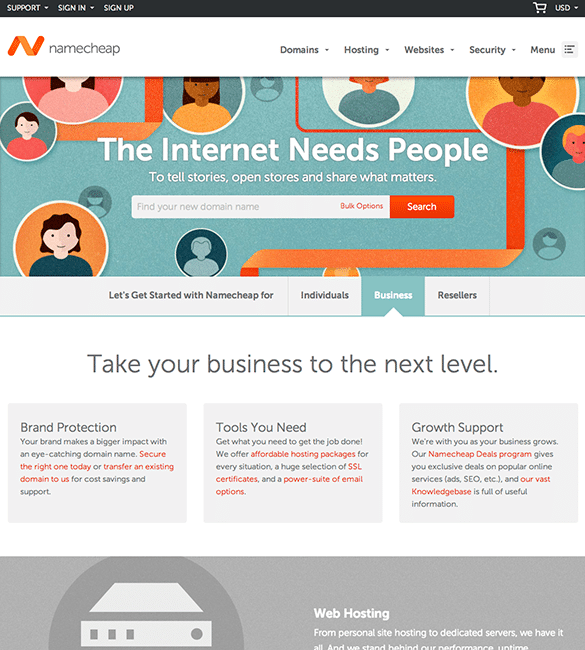 I think Namecheap needs more feedback so they know how their users feel about this. Shoot an email to feedback [at] namecheap [dot] com to let them know how you feel. If enough people pitch in their opinion, they will do something about it.
How do you feel about the new design? Leave a message in the comments below.
Comments: